In five words
The city that loves you.
Arriving at Tbilisi International Airport in tourist season, surprised visitors are handed a bottle of local wine at passport control and are greeted with billboards welcoming them to Tbilisi: "The city that loves you."
Stroll down the city's main thoroughfare Rustaveli Avenue on any given evening and you'll come across groups of young musicians busking. Rock music is the order of the day, but you will occasionally hear groups of teenagers playing the phanduri (a traditional string instrument), and singing folk songs from Georgia's Caucasus mountains.
Best building

Former home of Nikoloz Kipshidze, Josef Stalin's personal doctor. Photograph: Vladimer Shioshvili


Tucked away behind the communist-era cinema on Rustaveli Avenue, the house of 19th-century lawyer and economist Vasil Gabashvili (built in 1897) in many ways typifies Tbilisi's unique architectural style. An impressive double-storey wooden balcony, carved in traditional style, hangs elegantly from a classical façade replete with decorative baroque elements.
The house was once the residence of notable Georgian physician Nikoloz Kipshidze, who acted as personal doctor to Josef Stalin during his protracted deathbed illnesses. Although Communist authorities planned to destroy this grandiose bourgeois structure, Kipshidze managed to use his connection to Stalin to save the building, and it's now home to his descendent, museum curator Nino Kipshidze and her artist husband Dato Sulakauri.
And the worst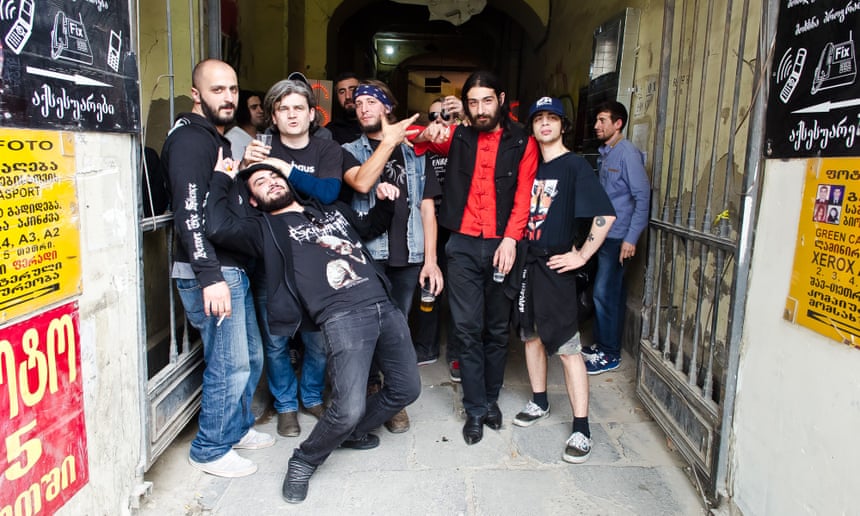 Hidden away behind an unassuming brick facade at 7 Kaspi Street, a fascinating relic of Georgia's communist past survives intact, almost completely unknown to locals and visitors alike. Behind a pair of iron doors emblazoned with a large hammer and sickle, visitors can take a step back in time in a museum preserving the illegal printing press used by the young Josef Stalin at the turn of the 20th century. The yard contains the house used by Stalin and other revolutionaries, and a shed containing the well shaft which gave access to the underground chamber that still holds the original German printing machine.
Struck off the list of government-supported museums, the exhibition is lovingly tended by Soso, an ebullient die-hard communist who survives on meagre donations and oversees the printing of a communist newspaper. Visitors are strongly advised not to question the curator's strongly held beliefs – he's been known to eject anti-communist visitors from the museum's premises …


Moment in history
A large stone monument in front of the old parliament building on Rustaveli Avenue marks the spot where, on 9 April 1989, the Soviet Army violently dispersed a peaceful pro-independence rally using spades and batons, killing 20 civilians and injuring hundreds more. The public shock and anger at the horrific nature of the attack – the victims of which included many women and children – marked a turning point in Georgia's struggle for independence from the Soviet Union. Two years later, approximately 90% of Georgians took part in a referendum on independence, paving the way for secession from the Soviet Union in May 1991.